Below we show how to add whitespace padding to PDF documents online.
Ladda upp dina filer
Filerna laddas upp säkert via en krypterad uppkoppling. Filerna är säkra. Efter arbetet är dem permeant raderade.
Vill du inte ladda upp dina filer och jobba med dem offline?
Try Sejda Desktop. Samma funktioner som online tjänsten och filerna lämnar aldrig din dator.
Klicka på 'Ladda upp' och välj filerna från din dator.
Dra och släppa filerna till sidan fungerar också.
Dropbox eller Google Drive filer
Du kan välja PDF filer från Dropbox eller Google Driv också.
Expandera 'Ladda upp' fliken och välj dina filer.
Step 2: Margin size
Type a value for the page size, in inch. Use the up/down arrows to change.
The page preview will update, showing the margin added to the PDF pages.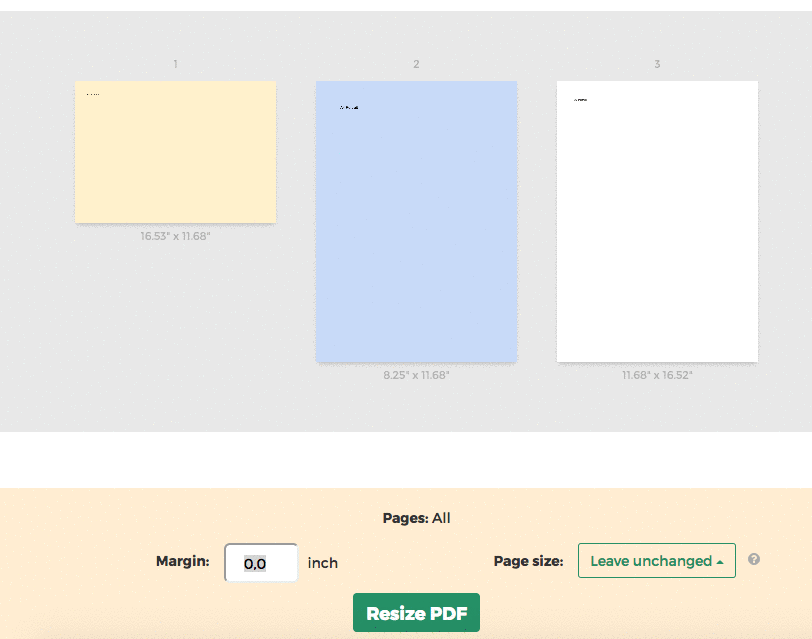 Tip: Apply to all pages in the document or just a few
You can specify only few pages that need the margin. Click on the page thumbnails to select them.